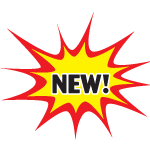 Current Promotions
FREE Sample Turning Inserts
We are pleased to announce that we are now offering FREE Sample Turning Insert Packs with some of our best and most popular turning grades, making it easier than ever to test ZCC during these unusual days. Discover what so many others already know: ZCC provides real performance at an incredible value. And join the growing list of companies that after trying ZCC for the first time say, "Can't believe it works that well at that price." Usually followed with the question, "What else do you have?"
So, whether you're new to ZCC, or already a ZCC customer, you too can test for yourself, some of our most popular turning grades for steel, stainless steel and HRSA. In either case, we have made it easier than ever for you to "Just Try It."

Click on Get a FREE Sample Request below and get your FREE ZCC insert sample.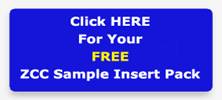 456 Insert Promotion
For a limited time, get ZCC CNMG 4,5, and 6 series inserts at an incredible price
4 series inserts only $3.00 each
5 series inserts only $6.00 each
6 series inserts only $8.00 each
Click the 456 link below for more details and our 456 promotional flyer.
Valid Sep 1 through Nov 30, 2020

FREE STEEL Promotion
Two of our best-selling cutters are now available for FREE with the purchase of just 10 inserts per pocket.
Our Hi-Feed XMRO1 and True Shoulder Mill FMP-12 are both high performance mills for a variety of materials.
Contact your local distributor to order.
Available from your local ZCC distributor.
Check out our on-line flyer by clicking the graphic below.
Valid Sep 1 through Nov 30, 2020